TOP real estate agencies and agents
contact the buyers in your area

Occupy leading positions


Get exclusive positions across globimmo.net


Be there, where people search


Get in touch with buyers who are searching in your area


Expand your business


Work with people who need your help and want to be contacted
Where do TOP real estate agencies and agents appear?
This list is displayed on the most visited pages of globimmo.net:
in the search result list
in the search result map
in advertisement's details of your competitors if they have a globimmo.net license BASIC
in e-mail messages which notify the users of new advertisements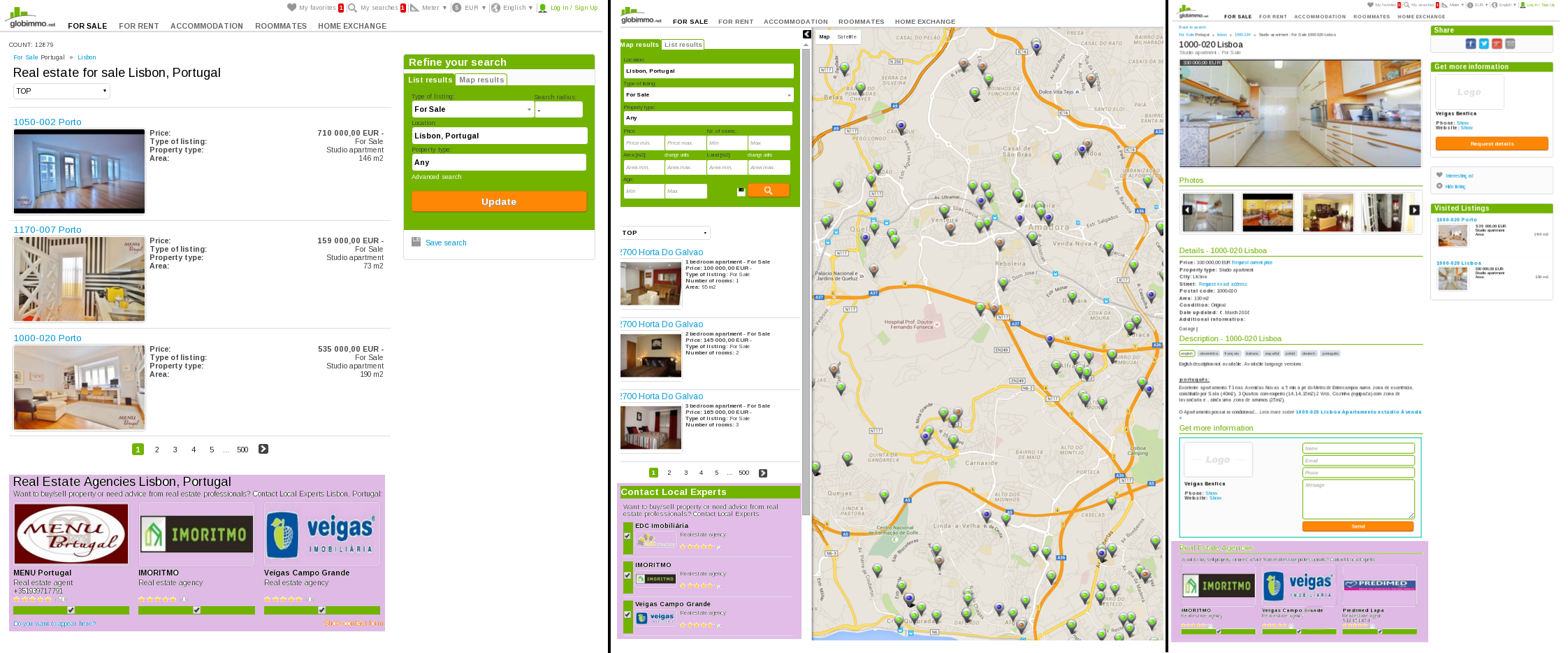 How do I achieve to be displayed on the list?
When the user searches on properties in your area and you have a sufficiently high RANK, then you will appear on the list.
How do I set my area?
If you are logged in, click on this link (or open your profile through the MENU - MY PROFILE). You will see a form to edit your profile.
You can find a map at the bottom. To the box above the map, enter the town where you sell/ rent real estates the most. Radius shown on the map can be enlarged or reduced using the cursor (mouse).
If you are satisfied with editing your profile, click on the SEND button - your profile will save.
How is determined the order in the list of TOP real estate agencies and agents?
The order is determined according to RANK. The higher your RANK, the higher your position in the list.
You can increase your RANK in two ways:
by buying a license (compare licenses)
by buying a RANK (compare RANK packages)


by selecting RANK package, you can temporarily increase your basic RANK and overtake all of your competitors. RANK is reduced by 1 point for each unique contact that you get through the list of the TOP real estate agencies and agents. It works like this: If you are contacted through the list of the TOP real estate agencies and agents by 5 users with different email address, 5 points will be deducted from your RANK. But if you are several times contacted by the user with the same contact email address in one month (e.g. March), only 1 point will be deducted from your RANK.
TIP: If you have not purchased a license, we recommend you to increase your RANK just by buying the license. You will keep this increased RANK throughout the year.
Please log in to your globimmo.net account, so we can provide precise instructions.