Find Property For Rent
Contact TOP real estate agencies near Ann Arbor
Make your searching easier by contacting real estate agencies offering real estates in the area of your searches.
Enter your criteria in the form and send the message to all off them or just to selected ones.
Message sent.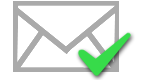 Why to use globimmo.net?
Worldwide network
More than 120.000 real estate agents from all over the world already advertises on globimmo.net. Find your new homes with us, we can offer you more than 4 million listings.
Property map
Are you searching in not well known area? Try our map search feature. It makes the searching much easier.
Free Advertising
Selling or renting a property? Offering accommodation? Looking for a roommate or spare room? Advertise with us, it's free!